Can you believe it? Jackpocket users across the country have won a jaw-dropping $250 million in total lottery prizes!
We're over the moon and thrilled to celebrate this major milestone. But here's the best part — the real stars of the show are the winners themselves.
With 27 millionaire winners and over 1.5 million total winners, let's give a round of applause to all the lucky users who have made Jackpocket history!
Check out some of our favorite stories from Jackpocket winners over the years.
1. This Brooklyn nursing student plans to erase her education debt after winning $1,000,000
"I'm in my second year of nursing school," the winner told us. "My goal is to be a nurse practitioner and anesthetist. That's 8 years of school so I don't know if I'll end up doing that!"
The 26-year-old nursing student ordered a Cash4Life ticket on Jackpocket which she had for the last 9 months for Powerball and Mega Millions. She didn't realize she actually won until Jackpocket called her to congratulate her on her big prize."What big prize?" she answered.
The winner comes from a medical family where everyone has been supportive of her nursing school journey. She wanted them to be the first to know. "Winning this was a whole new world to me. It's going to wipe my bill and slate clean. I was $245K in debt and I still have another year [of nursing school] to go. That this just came my way is a huge breath-taker and a relief off my chest." Read more.
2. Lisa finally becomes a homeowner after winning $1,362,575
"When I read my [winner] email, I thought it was a sign," she told us. "We'd been looking at getting married and buying a house but we've been waiting to be financially stable to do so. I have 3 kids who just started driving! So, now we're going to get married. I hadn't played for a while and I saw a thing on my pop ups come up. I thought, 'Might as well!'" Read more.
3. A 20-year-old college student won $1,000,000 on a break from football practice
"My mom always told me that money doesn't mean everything, but extra money does help. Especially as a college student." Brandon S. of Minnesota was a college sophomore when he won $1 million. Looking back, he said, "After winning the lottery, nothing really changed, per se. I was a 20-year-old kid with a lump sum of cash and it was hard not to spend it. But my grandfather told me, 'Take 2 weeks and don't do anything; don't spend a dime.' He had to sit me down and talk me through things. And after that, I was going into football season, so I didn't do a lot. I kinda sat on that cash for a long time."
His advice for future lottery players? "Be patient. As soon as I saw that lump sum of money in my bank account, I wanted to make more of that money. But being 20 years old, just how life is, you can't make $1M dollars in a day (unless you win the lottery, that is). Don't do any funky deals that are way too good to be true." Read more.
4. Queens man gives portion of $2,000,000 win to St. Jude's Children's Hospital
Giaminh of Queens always told himself that if he ever won the lottery he'd donate 10% to charity. Now he gets to make good on that promise. In a surprise Labor Day weekend win, Giaminh won $2 million on a $3 Mega Millions ticket with Megaplier.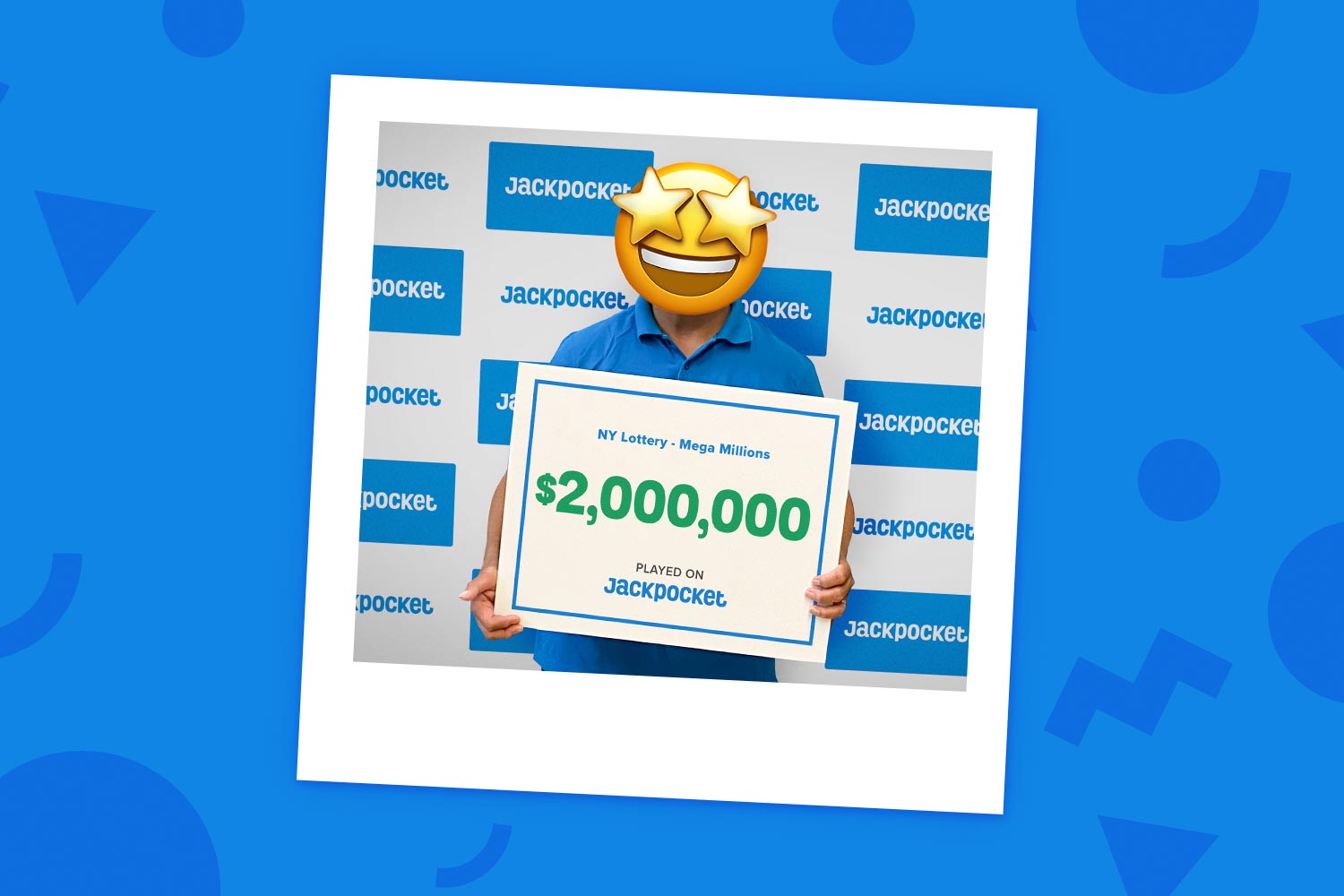 "When I think about winning, I'm usually thinking of $100 or even $1,000 but not that kind of money!" Giaminh said.
The winner said he plans to donate to his favorite charity St. Jude's Children's Hospital. He'll pay off his mortgage and make home improvements with the rest and then "who knows?" Read more.
5. Two best friends split $50,000 in lottery pool they started on their phone
These best friends and coworkers of over 10 years started their pool on the Jackpocket because they were tired of going to the store to get tickets for the pool. Brandon says, "Honestly, even if we'd win $4 or $8 dollars, we'd never even go and [claim] it." "It's a hassle," Ronnie agrees.
It was a big shock when they won. $50,000 which they would split 50/50. There was just one tiny problem. Brandon was on a cruise out of cell service and had no idea he was a big winner.
Ronnie says, "I kept calling and calling him. Texting and texting." When Brandon's ship finally docked, Brandon turned on his phone to find over 200 messages — and one epic picture of a winning Powerball ticket. Read more.
6. A man in NJ won $1,000,000 while sleeping
"I was at home just sitting on the couch," Derrek told us, when he received the automatic alert notifying him that his ticket was a winner. "I didn't quite believe it since I forgot I actually had Auto Order on."
Derrek set up his Auto Order in the app so that Jackpocket would automatically place his ticket order whenever the Powerball jackpot topped $100 million. He'd only been using the feature for 3 drawings before he won big.
"I like that I can set the jackpot limit. Because I'm one of those people who don't play unless it's over a certain amount."
A Jackpocket employee emailed Derrek the next day to coordinate the transfer of the winning ticket—that's when the news finally sank in and the winner became "super excited." He plans to invest his winnings and splurge a little for his wife's birthday. Read more.
7. Grandma of 11 wins $1 million and will help grandchildren pay for college
"I honestly thought it was a practical joke! I thought my son had done something with the app and sent it to me as a prank. My son would do something like that!"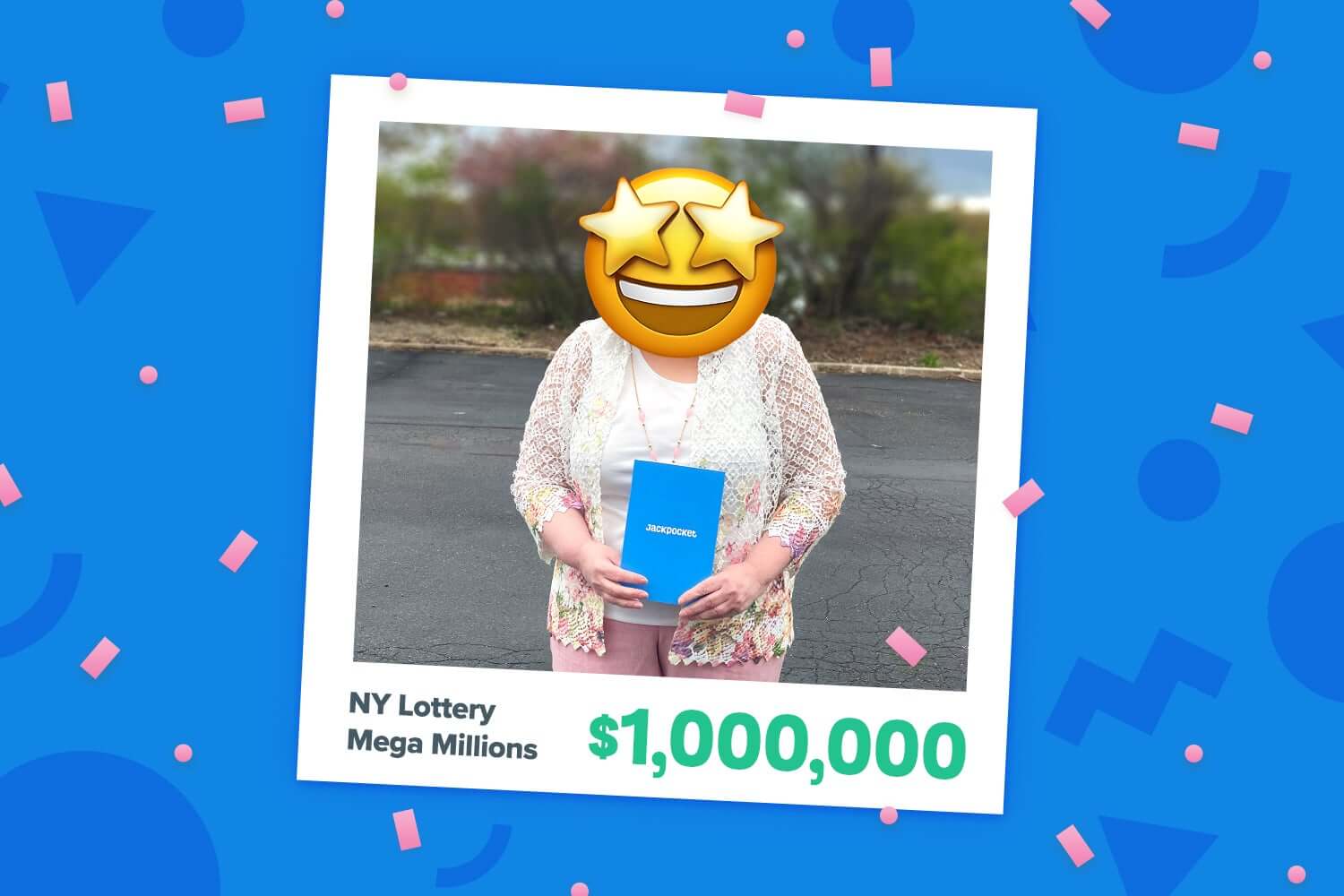 Her plans for the prize? "I'm planning to get a small house. I don't need anything big…and I'll be able to put some money away for each of my grandchildren for college. I won't have to worry about money all of the time." Learn more.
9. NY couple wins $1 million for their 34th anniversary
The winner and her husband had just celebrated their 34th wedding anniversary. Her present to her husband was "as much Jackpocket as he wanted!" He then got her started with her own Jackpocket app account and four days later she won $1,000,000 on a Powerball ticket.
Her husband told us, "I joke with her all the time that we won the lottery. This time we really did."
This couple says their 34th anniversary "gift" will help them in retirement. Read more.
10. Mom of 3 wins biggest prize in Arkansas state history
How did mom of 3 react to the news? "I took off running. I came out of my shoes and took off running. I couldn't breathe."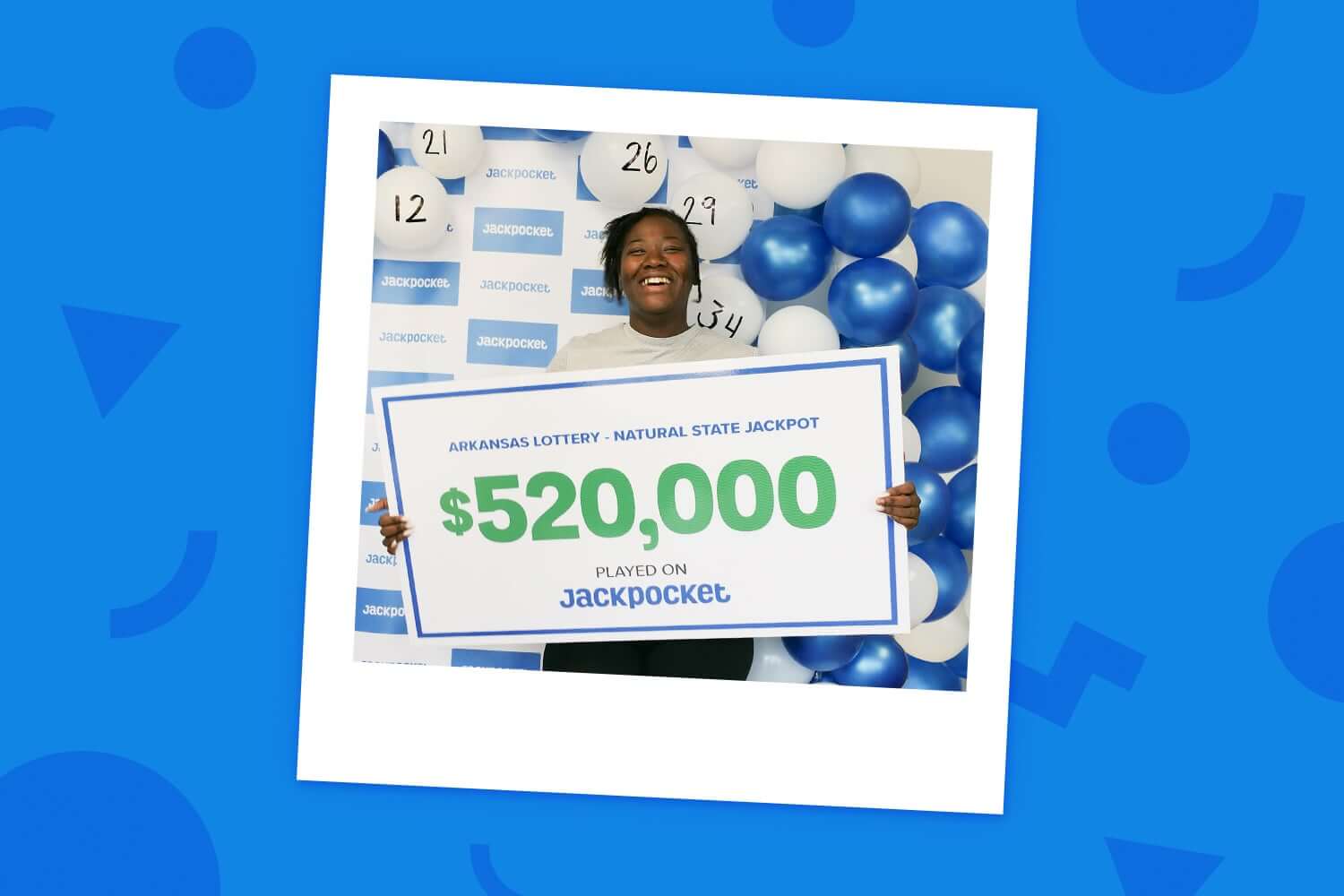 "I had won [Natural State Jackpot prizes] before…matched 4 out 5 numbers, two different times for $300 dollars. And this email said more than $500,000? I said, "No, it ain't!" Then, I got a text message that said "Here's your claim form"...I just started hollering [and] I took off."
As a working mom and regular lottery player, her busy schedule doesn't leave a lot of room for fun—good thing Jackpocket makes playing so much easier! "So instead of getting off work, getting my kids, and going to the gas station to play my numbers Monday through Friday, I found out about the app…and I've been playing on [Jackpocket] ever since. Learn more.