When it comes to picking your lottery numbers, you have two ways to play. You can choose the exact numbers you want or you can Quick Pick and get a random number selection. So which option brings the most lottery luck?
Choosing Your Own Numbers
A lot of players have fun picking their own numbers, using birthdays, anniversaries, or other digits that have significance to them. Some play the same numbers week after week. You may even have theories as to which lottery numbers are "hot" and "cold" based on a game's drawing history. The bottom line? Choosing your own numbers can be fun and strategic.
Congrats, Paul from Minnesota on your #Daily3 win! 👏 🎉

"I played our daughter's birthday 4/22. Hit it straight and found out I won when I read the email the next morning." Paul hopes to one day win #MegaMillions or #Powerball so he can retire early. Fingers crossed! 🤞 pic.twitter.com/9tWUVXPUJk

— Jackpocket (@Jackpocket) August 26, 2021
Quick Pick
It's fast. It's easy. AND it makes sure you're utilizing the full pool of numbers at your disposal. Mega Millions, for example, draws numbers from 1 to 70. One of our own $1,000,000 winners went with a Quick Pick for the win. (BTW, Jackpocket's Quick Pick (our random number generator) has been evaluated by Gaming Laboratories International. 👌
But, wait! There's still another option.
The Best of Both Worlds
On the Jackpocket app you can decide to choose your own numbers or Quick Pick, just like you can in-person at the corner store. Our Quick Pick is similar to what in-person lottery retailers offer, but with a huge advantage: You get to see the numbers before you commit to order.
At checkout, tap "Plays" to see all the numbers in your shopping cart. If you don't like your numbers, you can clear them and Quick Pick again. The app will generate a set of new random numbers for you.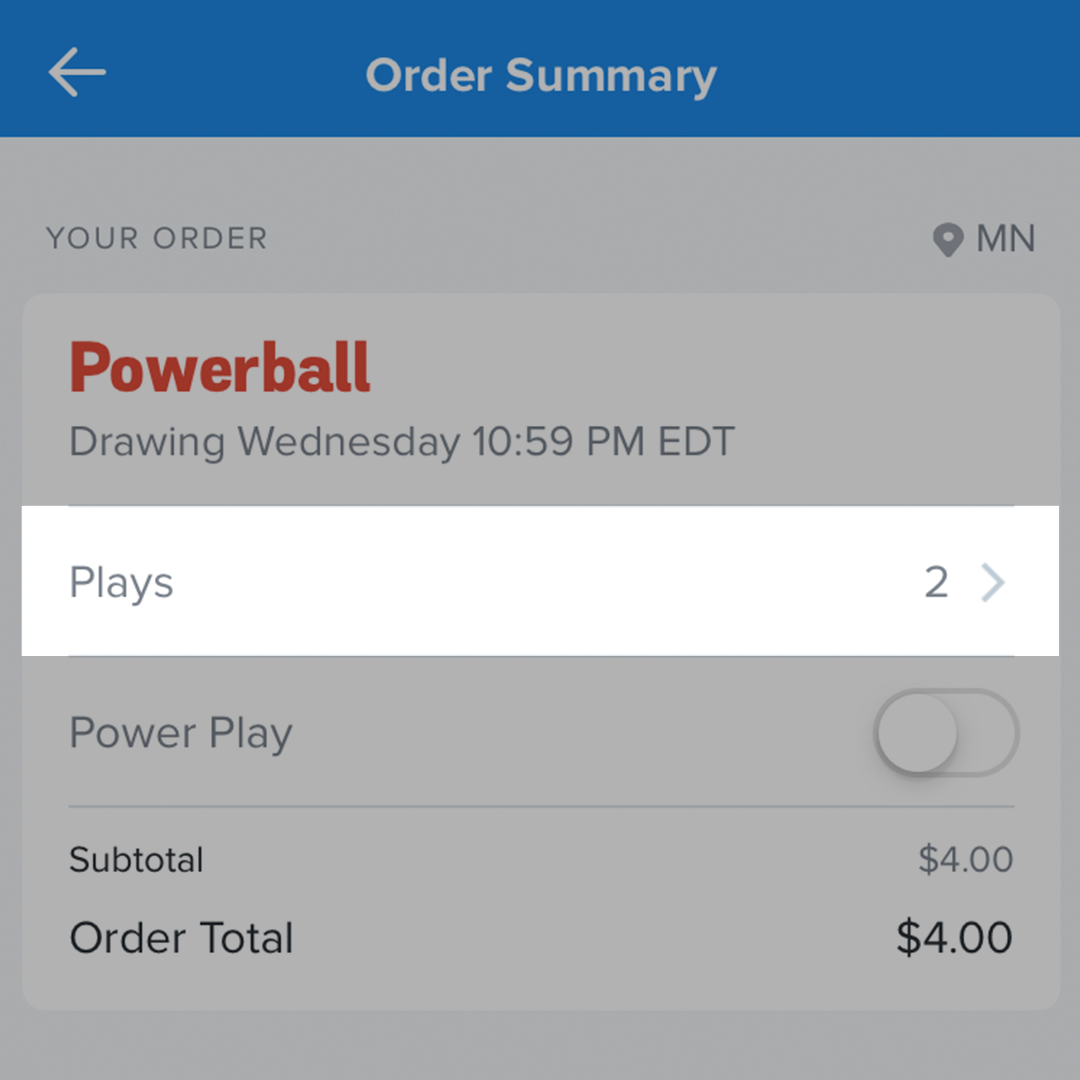 We've had plenty of Jackpocket winners either way! What's your go-to numbers picking strategy?