Life can be hectic. From jobs to getting the kids to school and extracurriculars to weekly chores, we often don't have much downtime. Or the time to remember to pick up lottery tickets. Wouldn't it be so much easier if you could play the lottery online?
But can you buy lottery tickets online? You can order them, depending on your location! And it's easy to do. Read on to learn about the seven advantages of playing the lottery online.
1. Convenience
Playing the lottery online is convenient for people constantly on the go. When you play Powerball or your favorite state lottery game online you can pick your numbers or get randomly-generated numbers with Quick Pick. Not to mention, you have the ability to order your lottery tickets—and receive notifications when you've won—from the comfort of your couch, at your child's sporting events, or anywhere you are. Playing in your office pool is more fun when no one has to run out on behalf of the group. You can also set up a Smart Order subscription to never miss a chance to participate in your favorite game.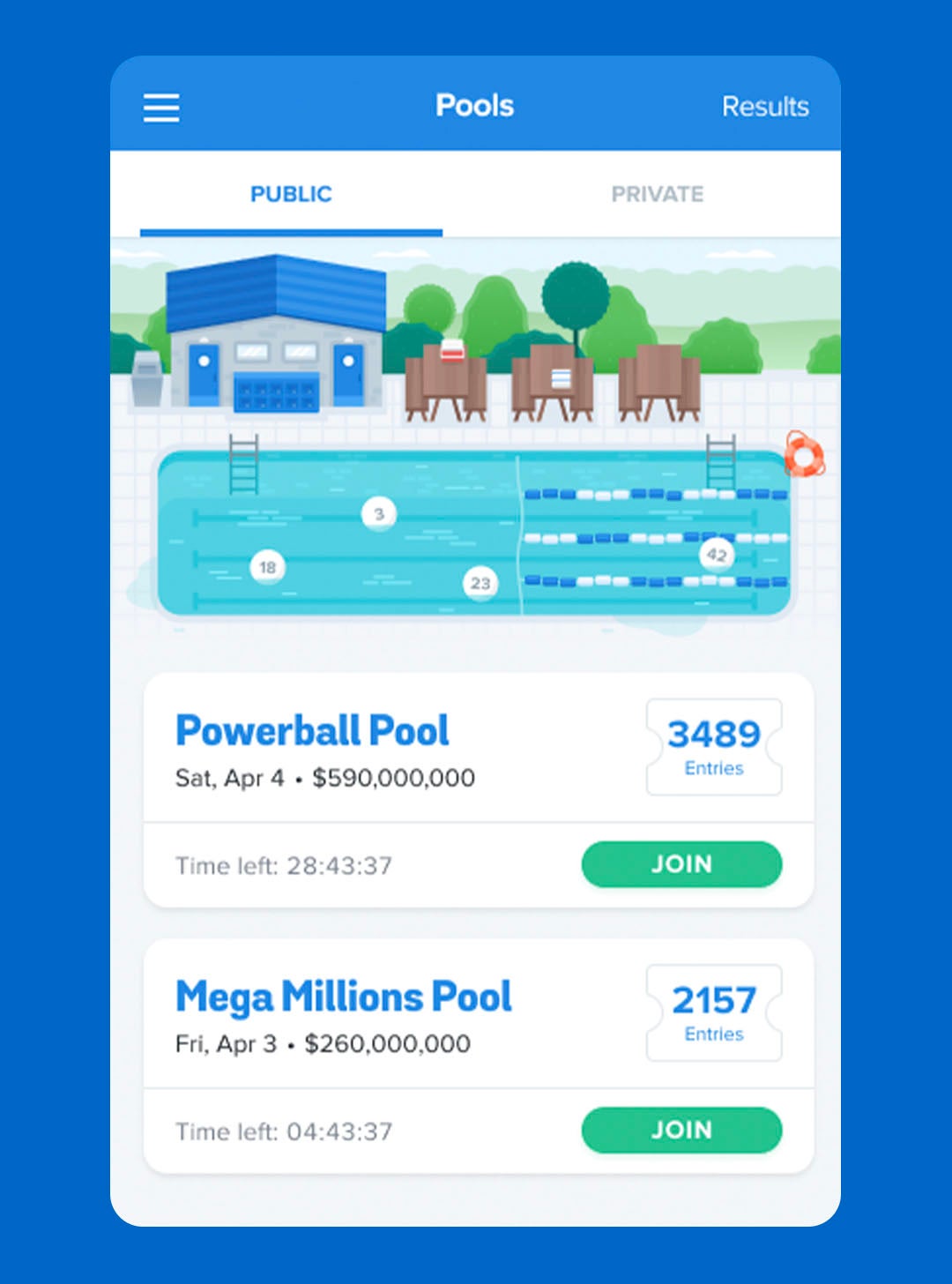 2. Play From Your Phone
Most people rely on their smartphones for their everyday tasks. So, can you play the lottery on your phone? Yes! Playing the lottery online makes the lottery accessible and user-friendly.
Here's how ordering a ticket works on the Jackpocket lottery app: Order your Mega Millions ticket or for another state lottery game using your phone or computer with Jackpocket's secure platform. After you place your order, Jackpocket staff fulfill it on your behalf at a licensed lottery retailer, then send a scan of your physical ticket to the app.
Next, Jackpocket will notify you automatically after the drawing if you've won! Remember, the app verifies your location and age before you can place orders in your state. In most states, you must be at least 18 to play. In Arizona, for example, you must be 21, and in Nebraska, you must be 19.
Download the Jackpocket app to get started.
3. Secure Payments
Digital lottery platforms prioritize security, ensuring players are comfortable ordering lottery tickets online. Jackpocket handles transactions using best-in-class financial technology. Jackpocket exercises SSL encryption and PCI compliance to ensure secure transmission of all user data. For added security, we require Face ID/Touch ID or pin code verification to place orders, fund requests, and make payouts.
When you order your ticket with Jackpocket, funding your account is easy with multiple options. Depending on where you live, you can connect a bank account, add a debit card or credit card or use PayPal, Venmo, or Apple Pay to fund your account with the amount of your choosing. Winnings under $600 get credited in full to your Jackpocket account so you can make a payout to your bank. There is a small service fee when you fund your account, but those are the ONLY fees on Jackpocket. There is no fee on lottery ticket orders or to make a payout— whatever you win is 100% yours.
4. See Your Tickets
One of the greatest advantages of playing the lottery online is the easy management of your tickets!
If you use Jackpocket, your paper ticket is digitally scanned front and back and delivered to the app for easy viewing. We'll also send you an email confirmation with all your order details (like your ticket serial number) as proof of purchase. Your ticket is then kept in a secure fireproof safe until after the drawing. If you win a large prize, we will arrange to transfer your paper ticket to you so you can claim the lottery prize from the state lottery.
5. Quick Notifications
Can I win the lottery online? Your odds of winning are the same as if you were to purchase a lottery ticket in person at the store. Plus, playing online can give you the advantage of real-time notifications about upcoming drawings and prizes, plus notifications if your ticket is a winner.
Through the Jackpocket app, you don't need to worry about checking your numbers as Jackpocket will check your numbers against the lottery results for you and send you an email to notify you if they match. You'll find out automatically if your lottery ticket is a winner at any prize level.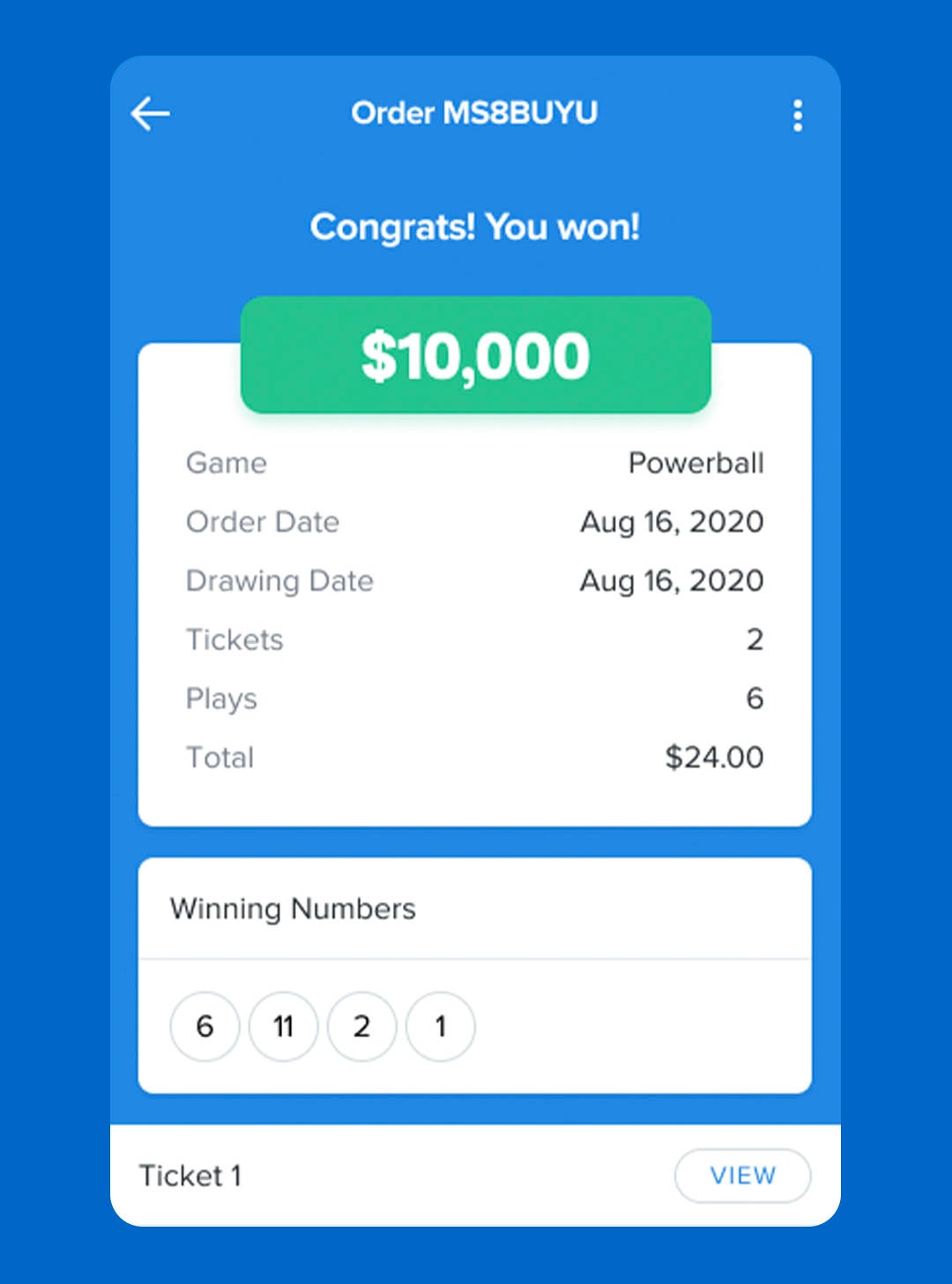 6. More Ways to Win
Playing the lotto with a lottery app unlocks additional features and ways to win prizes. For example, on the Jackpocket app, your lottery ticket orders can give you chances to win giveaways for amazing prizes and VIP experiences with Jackpocket partners like Circle K, the Boston Red Sox, and iHeart Radio. Our lottery pools for Mega Millions and Powerball let you pool lottery tickets with others in your state for more chances to win.
7. Responsible Gaming Protections
Keep the lottery fun by playing responsibly. Jackpocket was the first lottery courier to receive iCAP certification for best practices in player protection, backed by the expertise of the National Council on Problem Gambling. The app is committed to the highest standards of responsible gaming with consumer protection features that include:
Daily funding and spending limits: Jackpocket enforces spending and funding limits to help protect users. You have the option to lower these limits. Once you set a new limit, it cannot be edited for seven days.
Self-exclusion: If you wish to exclude yourself from using Jackpocket, you may apply a self-exclusion to your account at any time. A self-exclusion will suspend you from funding your account or placing orders on Jackpocket for a specified period.
In-app access to problem gambling resources: If you need additional support, the National Council on Problem Gambling (NCPG) offers a number of resources on their website as well as 24-hour confidential helpline at 1-800-522-4700.
FAQs
How to Check Lottery Tickets Online?
We bet you're wondering how to check your lottery ticket online. Checking your lottery tickets with Jackpocket is easy. Once the drawing happens, we check your ticket against the winning numbers and send you an email letting you know if you've won a prize at any level. You can also check the app to see if any of your tickets are winners and how much they won.
How to Play the Lottery Online?
Playing the lottery online or with a lottery app is convenient. Once you download the Jackpocket app and fund your account, you can choose from any of your state lottery games and place your order. Set up a subscription to make regular orders for your favorite games and never forget to grab your ticket. You can also set up a lottery pool on Jackpocket to participate with family and friends or use the app for your office pool. You can also join a much larger pool with the other Jackpocket users from your state.
Where to Buy Lottery Tickets Online?
You can order lottery tickets online with Jackpocket, the first licensed digital lottery courier in the United States. The Jackpocket app offers several clear benefits:
Lottery Pools: Join Powerball and Mega Millions pools with other Jackpocket users in your state.

Win Notifications: You'll be automatically alerted if your lottery ticket is a winner at any prize level, big or small.

Instant Winnings: Collect your lottery prizes instantly through the app for amounts up to $600, depending on your state.

Seamless Payouts: Use your credits for more lottery ticket orders or securely withdraw your winnings to your bank account.

Convenient features like Smart Order: Set up automatic lottery ticket orders that activate when the Powerball jackpot reaches a certain amount, like $300 million. Never miss out on participating in your favorite games' drawings.

Exclusive Giveaways: On Jackpocket your lottery ticket orders can count as entries for giveaways with our partners. Past Jackpocket Giveaways have included VIP sports and concert tickets, vacations, gift cards, and more.

Referral bonuses: Get rewarded when you invite friends to try the app.
Don't miss the next drawing for your favorite lottery games. You could be the next winner when you order your tickets with the Jackpocket lottery app!