Finally, someone hit the $1.08 BILLION-dollar Powerball! One lucky yet-to-be-named Californian took this gargantuan prize home, but a whopping 370,000 Jackpocket users also scored during this run.
Powerball had been rolling for three months and 38 drawings before the lucky someone took home the top prize. Let's take a look back at some winning moments from Jackpocket users during the latest Powerball run.
⚡️ Feeling inspired? Get in the game on Jackpocket lottery app for mobile or desktop.
$7,200,000 Powerball Winnings on Jackpocket
What a totally huge total number of prizes awarded on Jackpocket. If we had a penny for penny won during this last Powerball run, we'd have 720,000,000 pennies! Moving on...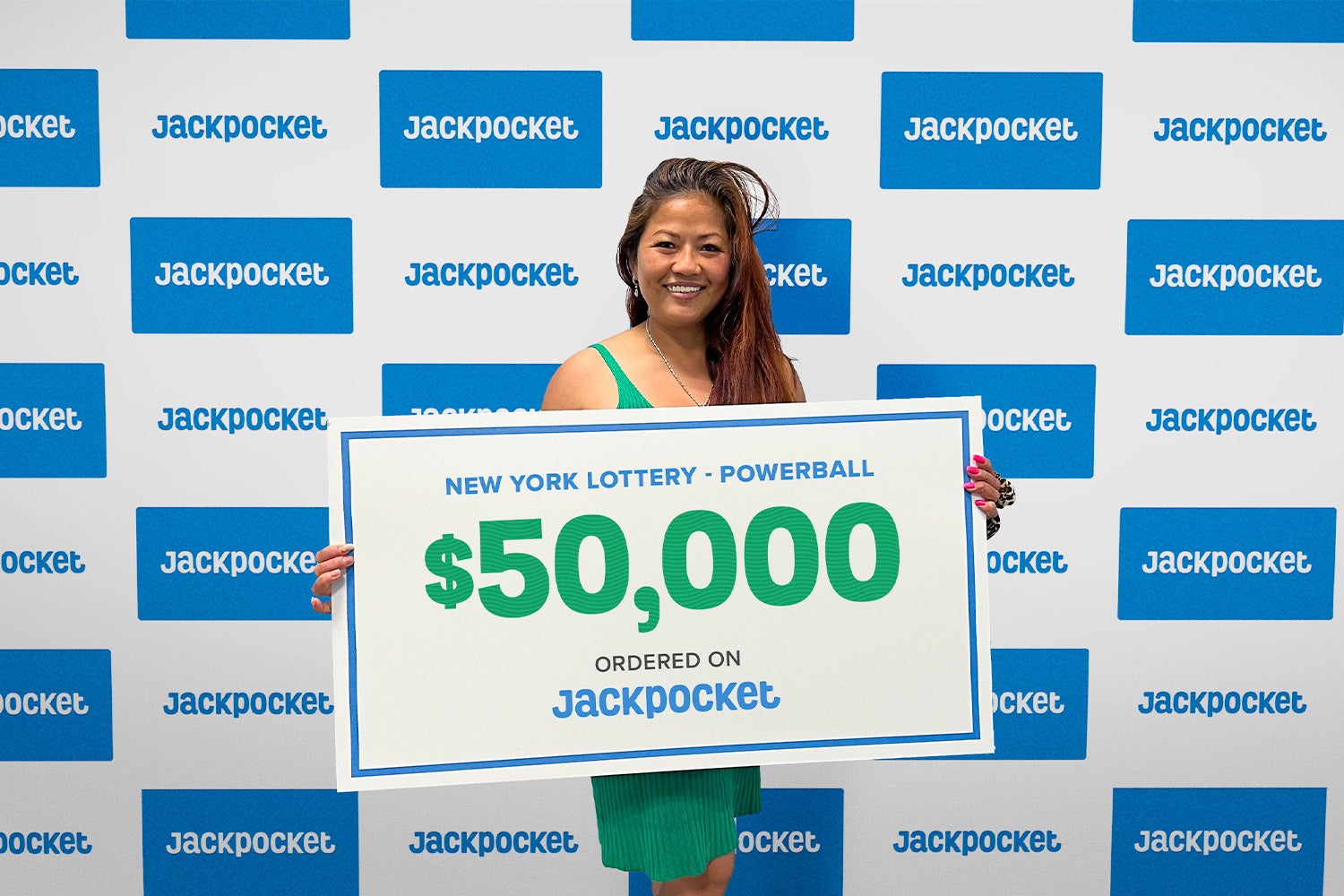 $1,000,000 Winner in Dayton, Ohio
When this Jackpocket winner moved all the way from Australia to Dayton, Ohio for work, the last thing he expected to do was score $1,000,000—but that's exactly what happened. Fun fact, this is the 30th millionaire to be made on Jackpocket to date!
$200,000 Winner in Columbus, Ohio
We asked this lucky lady how she plans to spend her six-figure win, and she told us, "We're gonna subsidize our daughter who's in med school...And then my other daughter and my son-in-law, I want them to plan something silly that they would never think to do. Oh, and we're gonna pay some credit cards. And then I think we decided we're gonna go to Greece."
$150,000 Winner in New York
If it happened once, it can happen again! We had a lucky Jackpocketeer win $150,000 during the historic 2 BILLION-dollar Powerball run, too.
7 People Each Won $100,000
3 in New York, 3 in Texas, and 1 in New Jersey. We love to see the luck spread around the country. Wondering which state has been the luckiest with Powerball? We'll give you a hint, it isn't either of these three. Find out the #1 Powerball state here.
13 People Each Won $50,000
Talk about a lucky bunch! These $50k winners are from all over: 3 in New York, 3 in Texas, 3 in New Jersey, 2 in Colorado, 1 in Minnesota, and 1 in Ohio. That's $650,000 across 6 different states. And Jackpocket is still expanding! Who knows, maybe during another Powerball run, we'll have winners in every state with a lottery in America!