To honor what would have been Betty White's 100th birthday on January 17th, Jackpocket joined the #BettyWhiteChallenge.
This challenge was first launched by Actors & Others For Animals, the charity for which Betty served on the Board of Directors, which asked for donations of $100 for Betty's 100th birthday. This idea quickly spread over social media with people pledging to donate to animal shelters and rescues all over the country.
Jackpocketeers were part of the magic too. Thank you to all the players who entered our Win & Give sweepstakes in tribute to Betty White!
Three winners were chosen to win up to $1,000 in Jackpocket app credits plus a donation made by Jackpocket to the animal rescue organization of the winner's choice.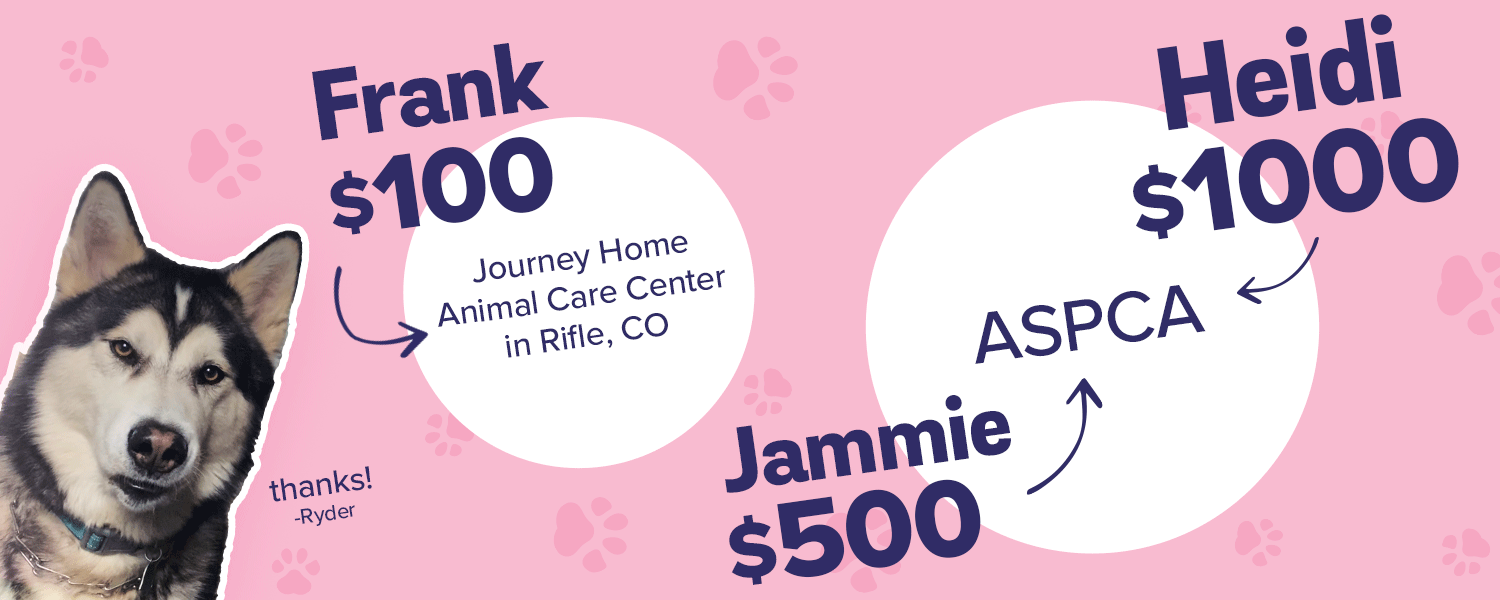 Heidi won $1,000 in Jackpocket credits and a $1,000 donation to the ASPCA, a national leader in animal rescue and protection.

Jammie won $500 in Jackpocket credits and a $500 donation to the ASPCA. "I just woke up to the good news that I won and can also give! I've entered because I am an owner of an Alaskan Malamute and I have a love for animals. They are just amazing and supportive animals!" (That's Jammie's pup Ryder in the photo above!)

Frank won $250 in Jackpocket credits and a $250 donation to Journey Home Animal Care in Rifle, CO.
Thanks again to everyone who entered. Keep up to date on all our giveaways with our awesome partners at https://jackpocket.com/sweepstakes.