Meet Play+. We're partnering with Sightline Payments to offer a new way to pay with your debit/credit card in some of our supported states!
Many credit and debit card providers don't allow lottery transactions directly. That's why Jackpocket is excited to partner with Sightline Payments, the leading provider of cashless, mobile commerce solutions, to integrate Sightline's Play+ with the Jackpocket app experience.
Play+ is a reloadable account you can fund using numerous payment methods (including your debit/credit card) and use to place ticket orders on Jackpocket. Simply transfer funds from your Play+ account to your Jackpocket account and start playing. You can even withdraw winnings to your Play+ account, too. 👌
What makes Play+ so great?
Glad you asked. 🤗
1. It's fast.
Set it up, and start playing immediately. Play+ has a very high approval rate (~100%!) when loading funds and is easy to use.
2. It's secure.
Your Play+ account is FDIC-insured.
3. It's convenient.
When you make a payout, your lottery winnings load to your Play+ card, which can be used wherever Discover® is accepted, including cash withdrawals at ATMs worldwide.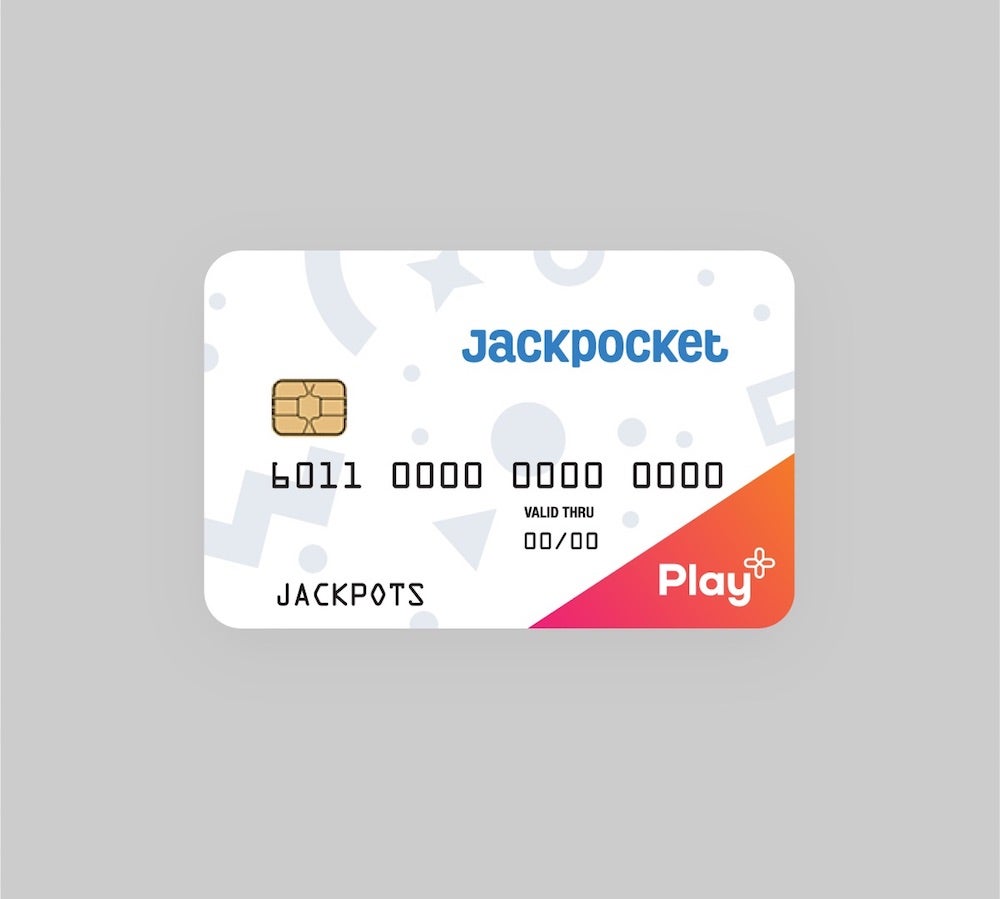 You'll receive your own Jackpocket-branded Play+ card in the mail after making your first payout or depositing up to $100 in your Play+ account. Whichever comes first.
How to use Play+ on Jackpocket
You can sign up for your Play+ account right from the Jackpocket app. Here's how to start using it on Jackpocket for iOS or Android. (*Make sure you update the app to the most recent version.)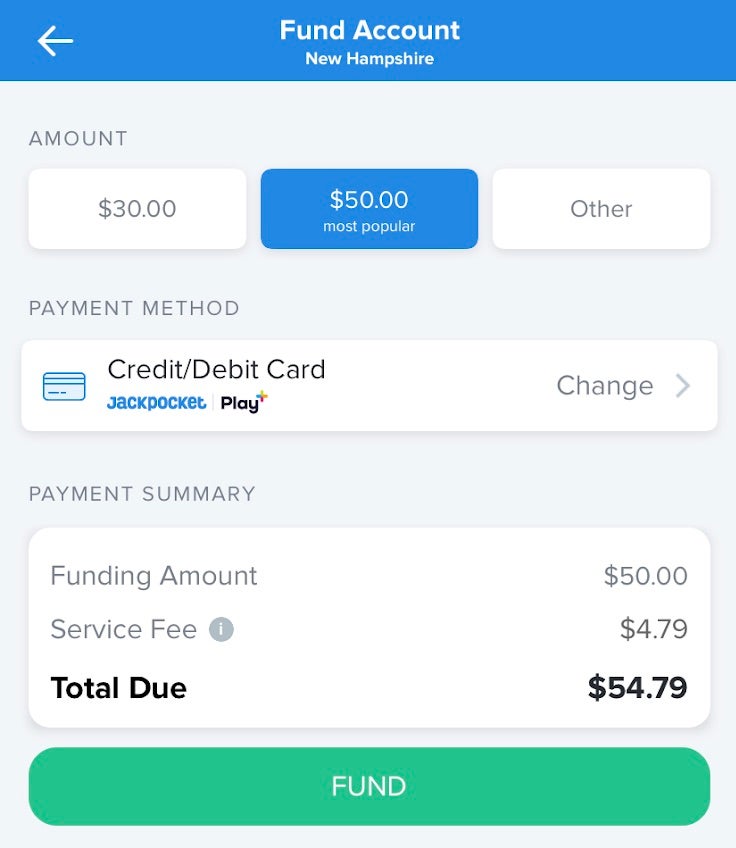 Log into your Jackpocket account and tap "Add Funds" right from the main Play screen.

Choose your funding amount.

Select the Play+ option and tap "Fund."

Create your Play+ account by completing the enrollment information and verifying your mailing address.

Upon successful registration, you willl have the opportunity to add funds to your Jackpocket account immediately using a bank card. (Debit vs credit options vary by state.)
Check the Jackpocket app to see if Play+ is available in your location.