Big news: Jackpocket now accepts PayPal. Some of you have been asking for PayPal from the beginning—back when we were 3 employees, 1 desk, and a dream. Today we're super excited to announce that you can now use PayPal to fund your Jackpocket account.
PayPal makes it easier than ever to fund your account quickly and get on to the good stuff. (Like Mega Millions.) And more payment options on Jackpocket mean you can truly choose whatever works best for you.
So, if PayPal is your jam, here's how to start using it on Jackpocket for iOS or Android.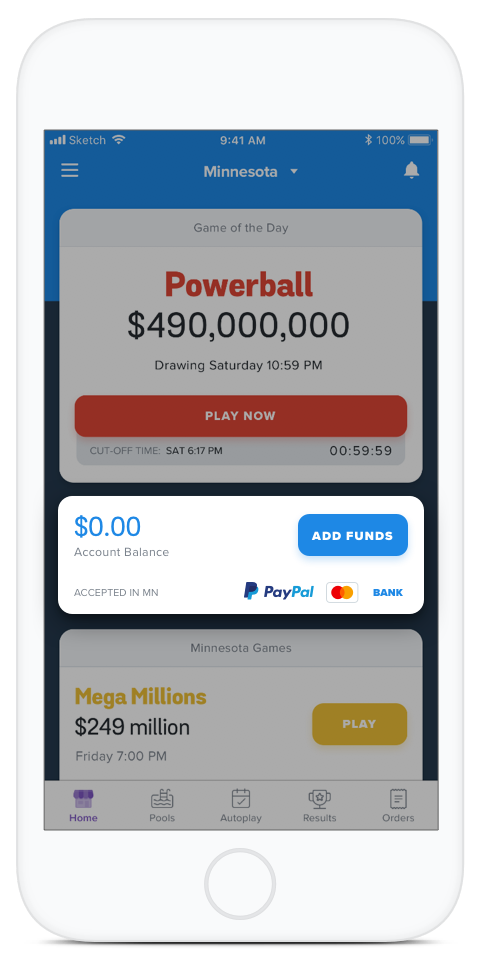 How to use PayPal on Jackpocket
You can use your PayPal account on Jackpocket as long as it's linked to your bank account. It's fast, easy, and secure.
Tap "Add Funds" right from the main Play screen. (*Make sure you update the app to most recent version.)

Choose your funding amount.

Pick PayPal from the list of payment methods and tap "Fund."

Sign into your PayPal account. You can choose to pay with your PayPal balance or with the bank account attached to your PayPal account.

Confirm your choices, and you're all set!
And here's something else that's new:
Where does the money go? Check the bottom of the Play screen to learn how programs in your state benefit from lottery sales. Texas Schools and Environmental Funds in Minnesota are all winners!