Winning once is awesome. But what if you could win every day…for the rest of your life? Meet Lucky for Life, the lottery game that could make your morning alarm your new best friend. ⏰
In a Nutshell…
Lucky for Life is a lottery draw game that's available in 25 states and Washington D.C.
Cost: $2.00
Jackpot: $1,000 a day for life
Drawings: Monday and Thursday at 10:38 pm EST
Overall odds of winning a prize: 1 in 7.8
How to Play
Choose 5 numbers from 1–48 and 1 Lucky Ball number from 1–18. You can Quick Pick or choose your own lucky numbers. Match all 5 numbers and the Lucky Ball to win the grand prize of $1,000 a day for life.
Lucky for Life Prizes
There are 10 ways to win a Lucky for Life prize. For example, match five out of 5 numbers without the Lucky Ball to win $25,000 a year for life. Not too shabby! Matching 4 out of 5 numbers plus the Lucky Ball earns you $5,000. The bottom line: your odds of winning some pocket money are 1 in 7.8.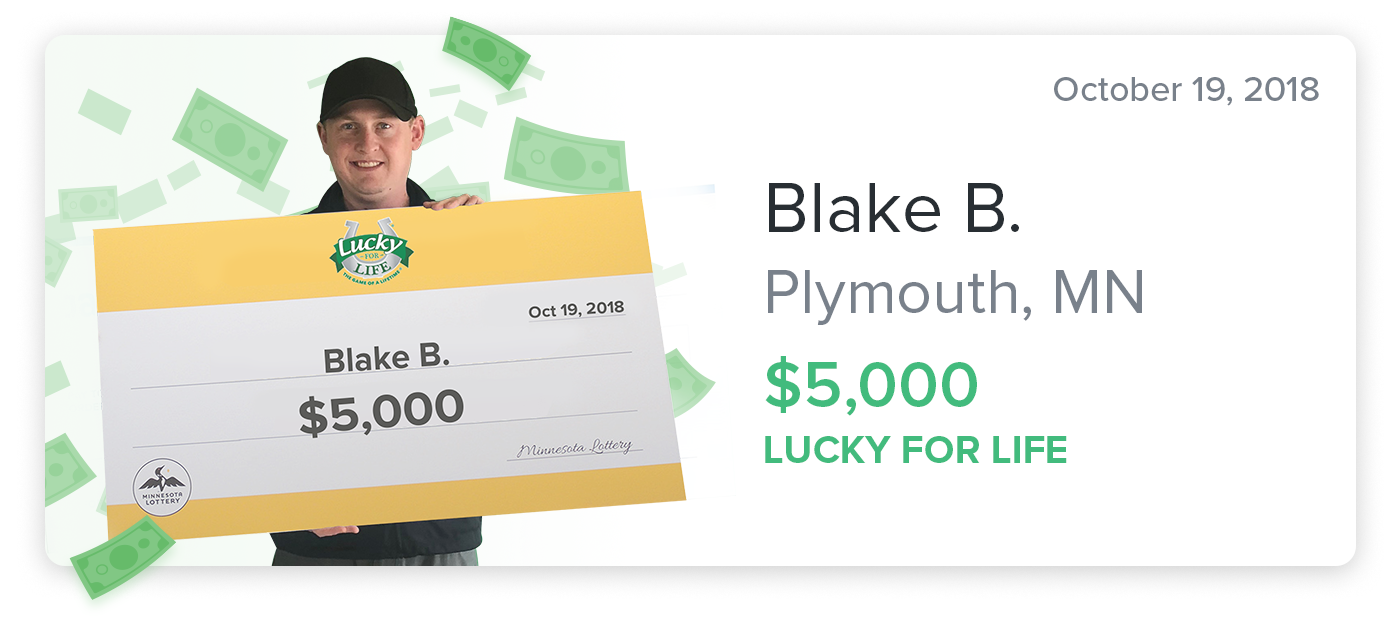 Are You A Winner?
Winning numbers are drawn every Monday and Thursday night at approximately 10:38 pm EST. If you bought your Lucky for Life ticket in person from a retailer, check your state lottery website for more information on how to claim your prize. It can vary by state. For example, in Minnesota you can claim prizes up to $599 from any Minnesota Lottery retailer, provided they have the cash on hand.
If you're a Jackpocket player, you are automatically notified by email when you win. No prize left behind!

For prizes under $599, Jackpocket credits your account for the full amount. If you win $600 or more, we arrange to have the ticket securely delivered to you so that you can claim your prize from the state lottery.
Now that you've got the hang of the game, head over the Jackpocket app and join the next Lucky for Life drawing. We find it helps to whisper "private beach cabana" over and over as you choose your lucky numbers. 🤞