It's 5:00 am on a Friday, and Team Jackpocket is ready to roll. Destination? The Hamptons. Miles to go? 106. The reward? Beach bar.
And also, most importantly, the ultimate reward of making an impact together in the autism community.
Bike to the Beach hosts charity bike events nationwide with a mission to inspire the larger community to raise funds for autism awareness. According to the CDC, approximately 1 in 59 children is diagnosed with an autism spectrum disorder (ASD), making autism more prevalent than childhood cancer, juvenile diabetes and pediatric AIDS combined.
Which is why, bright and early on June 7, ten Jackpocketeers (a mix of staff and friends of Jackpocket) were among the 300 riders participating in Bike to the Beach's New York Ride.
Things kicked off near Battery Park and ended over 100 miles later with a finish-line celebration in Westhampton.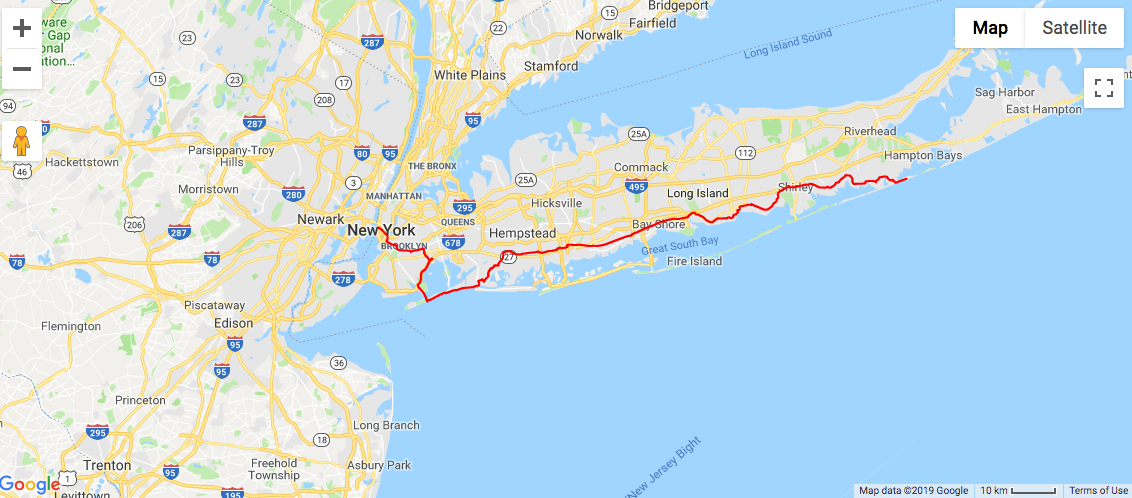 Big props to our resident cyclist Andres for getting Jackpocket involved in this great cause! We are so proud to play a small part in the $354,066 (and counting!) raised for local autism partners in the New York area, including the organization Autism Speaks.
While the day was not without its challenges, (our Head of Finance Sean busted a tire at mile 20), a sweaty, good time was had by all. ?