As our players know, we don't take ourselves too seriously, and we want the Jackpocket app to be an entertaining lottery play experience. But there's one most important arena that we approach with the utmost care — and that's ensuring Jackpocket provides the most responsible lottery play experience.
NCPG Recognizes Jackpocket for Corporate Social Responsibility
That's why we're over the moon to announce that the National Council on Problem Gambling (NCPG), the national advocate for those dealing with problem gambling and gambling addiction — of which lotteries and other major gaming organizations are a part — awarded Jackpocket the 2019 Annual Best Corporate Social Responsibility Program! And we're in some fabulous company alongside the Connecticut Lottery Corporation, MGM Resorts International, academics, problem gambling councils and organizations, and more.
The award recognizes the organization that has demonstrated outstanding commitment to social responsibility as it relates to problem gambling in the past year. The announcement was made at the NCPG's 33rd National Conference on Gambling Addiction & Responsible Gambling in Denver this month.
Our Commitment to Your Safety and Security
Our mission is to create a more convenient, fun and responsible way to play the lottery, and we strive to promote responsible gaming in all that we do — from within our app, to our communications on our website, blog, social media pages, newsletter, advertisements and more. Our players can feel good knowing Jackpocket safeguards against abusive gameplay through a variety of consumer protections, such as daily deposit and spend limits, self-exclusion, and in-app access to NCPG resources and support hotline.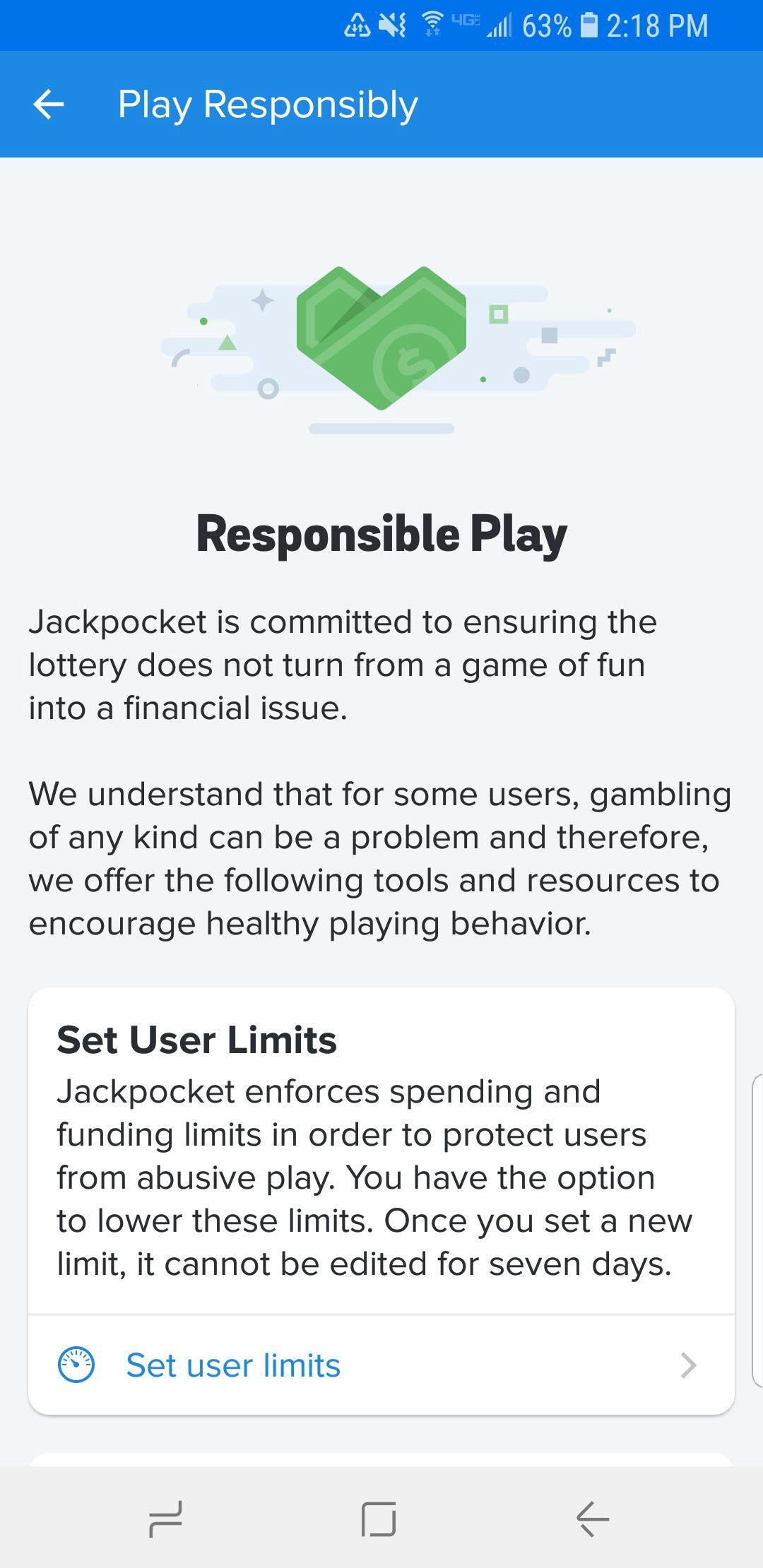 The award follows our Internet Responsible Gambling Compliance Assessment Program (iCAP) certification in 2018, the NCPG's highest standard in the U.S. for online responsible gaming.
Thank you to the NCPG for this incredible honor!