Have Colorado lottery players ever won the big bucks on Jackpocket? You bet. Over $14 MILLION in prizes won by Coloradans to date!
Meet the biggest lottery winners in Colorado who ordered their winning tickets on the Jackpocket app.
CO Lottery Winner Leaderboard
| | | | |
| --- | --- | --- | --- |
| Prize | Game | Location | Year |
| $1,362,575 | CO Lotto+ | Fort Collins, CO | 2022 |
| $1,000,016 | Powerball | Denver, CO | 2022 |
| $1,000,000 | Powerball | Erie, CO | 2022 |
| $500,000 | Lucky For Life | Pueblo, CO | 2021 |
| $150,000 | Powerball | Aurora, CO | 2021 |
1. $150,000 - Powerball (Aurora, CO)
View this post on Instagram
Michelle was resting in bed when she received the "Congrats, you won BIG!" alert from Jackpocket—she couldn't believe it! She says she's planning to save her winnings for retirement.
2. $500,000 - Lucky for Life (Pueblo, CO)
OMG, it was an incredible night for Lucky for Life players in Colorado!
A 2nd prize-winning ticket of $25K a year for life was sold at Winner's Corner in Pueblo, aka the @Jackpocket mobile app.
Also, two $5K winners were sold at King Soopers in Conifer and at Big D in Loveland. pic.twitter.com/7IebN91ZWC

— Colorado Lottery (@ColoLottery) May 18, 2021
Helen matched 5 out of 5 regular numbers (just missing the gold Lucky Ball) in the Lucky for Life drawing on Thursday, May 17, 2021.
Her plans? "Pay off debt. Re-do my house. Help my sisters out. Keep some for the future."
What would you do with an extra $25K a year? Play Lucky for Life now on Jackpocket.
3. $1,000,000 - Colorado Lotto+ (Erie, CO)
Michelle tapped a goldmine with Powerball on Jackpocket. She'll be refered to as 'Michelle The Millioniare' from now on.
View this post on Instagram
4. $1,000,016 - Powerball (Denver, CO)
Ted learned about Jackpocket when he moved to Colorado and his brother mentioned the app. When Jackpocket sent him an automatic winner notification, Ted didn't realize just how much he had won.
His first words after opening the app and finding out he won $1 million? "No way!"
5. $1,362,575 - Powerball (Fort Collins, CO)
Lisa is Jackpocket's 16th millionaire (out of 27 total, now!) and the Colorado Lotto+ top-prize winner from the drawing on July 13th, 2022.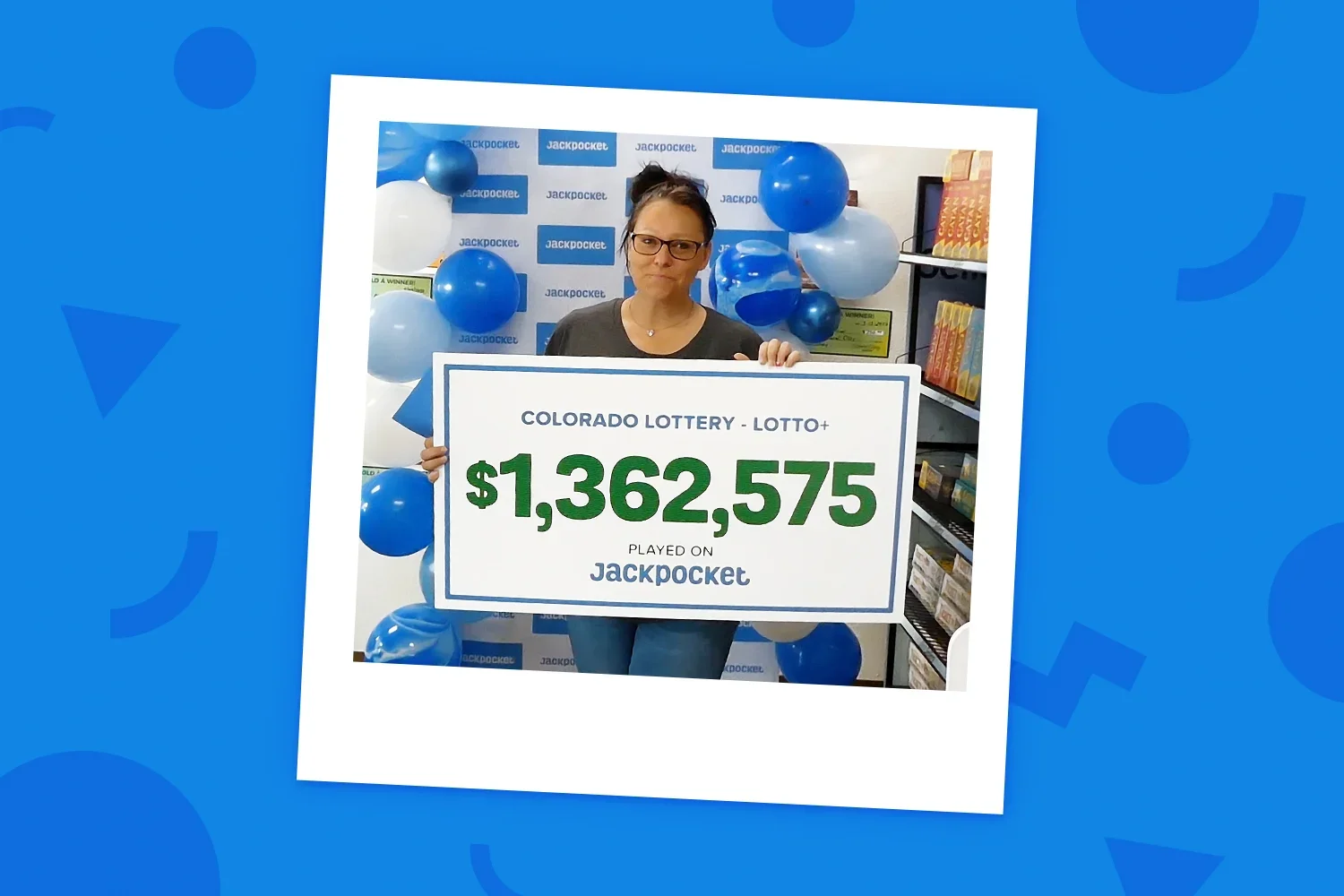 "When I read my BIG WINNER email, I thought it was a sign," she told us. "We'd been looking at getting married and buying a house but we've been waiting to be financially stable enough to do so. I have 3 kids who just started driving! So, now we're going to get married!"
Congratulations, Winners!
Now that's what we call a lucky bunch. Ready to play Colorado Lottery games on your phone with Jackpocket? Here's everything you need to know.
Download the Jackpocket app today. Who knows? With some luck, your name could be on the next roundup of Colorado's biggest lottery winners on Jackpocket! 🤞