Do you like big jackpots (and you cannot lie)? Mega Millions might be the game for you. Last year, Mega Millions reached a record-breaking jackpot of $1.537 billion. That's with a B.
So without further ado, here's everything you need to know to have some mega fun playing your lucky numbers.
In a Nutshell…
Mega Millions is a multi-state lottery game that's available in 44 states, Washington D.C. and the Virgin Islands.
Cost: $2.00
Jackpots: Starting at $40 million
Drawings: Tuesday and Friday at 11:00 pm ET
Overall odds of winning any prize: 1 in 24
Biggest Mega Millions jackpot in history: $1.537 billion (October 2018)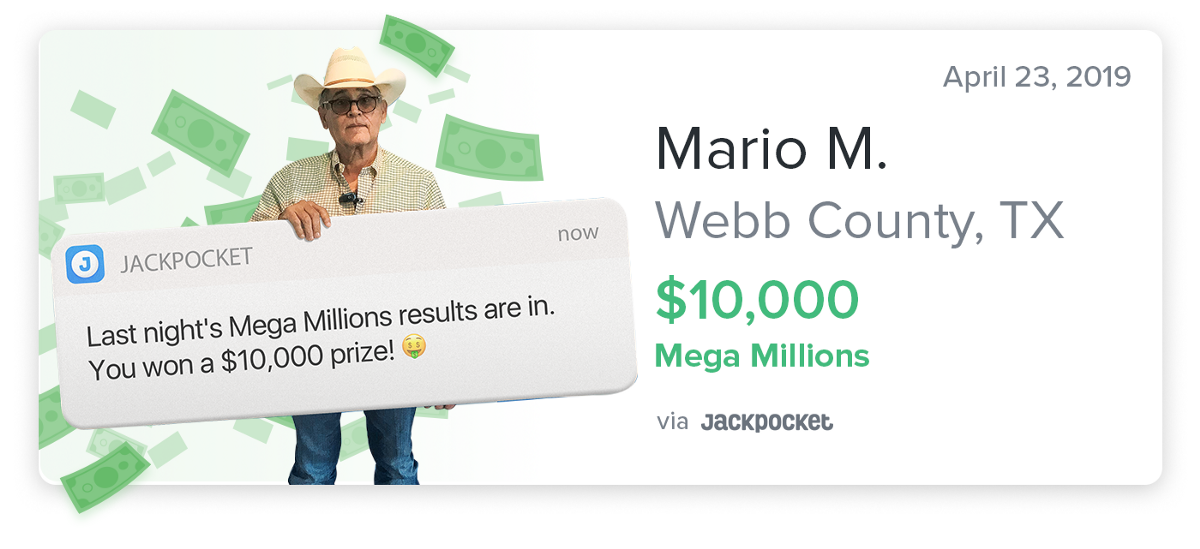 How To Play
Select 5 numbers from 1–70 and 1 Mega Ball number from 1–25. You can Quick Pick or choose your own lucky numbers. To win the jackpot, match all five numbers (order doesn't matter) and the Mega Ball.
Mega Millions Prizes
There are 9 ways you can win a Mega Millions prize, ranging from the jackpot to $2. For example: if you match all five numbers but don't match the Mega Ball, you win $1 million. If you only match the Mega Ball, you break even with a $2 payout. Bottom line: you have a 1 in 24 shot at winning any prize.

What Is the Megaplier?
For an extra $1 per game, you can add the Megaplier to your ticket. This multiplies your prize amount — not including the jackpot — by up to five times. The "multiplier" number is announced along with the winning numbers.

What Happens If I Win?
If you bought your Mega Millions ticket in person from a retailer, check your state lottery website for more information on how to claim your prize. It can vary by state. For example, in Texas, prizes up to $599 are redeemable from any Texas State lottery retailer.
Lucky for you, when you order your ticket on Jackpocket, we automatically alert you when you win! For prizes under $599, Jackpocket credits your account for the full amount. If you win $600 or more, we arrange to have the ticket securely delivered to you so that you can claim your prize from the state lottery.
Now that you know how to play Mega Millions, you're ready for the next drawing. Good luck!