No one wants to be an almost Millionaire. When Martyn and Kay Tott switched on the TV after a long day at work, they started screaming. Their lottery numbers were flashing across the screen—the same set of numbers they played week after week. Lottery officials were appealing for the owners of a £3 million winning ticket to come forward before the deadline to claim their prize ran out. But, where was the ticket?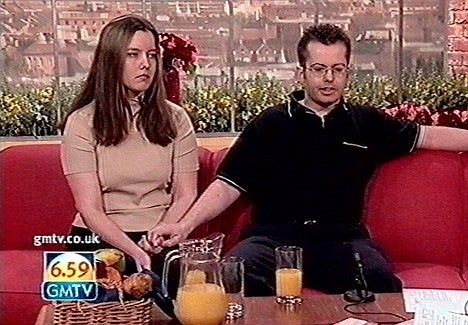 As Martyn tells it:
I felt like I was going to explode — the wave of elation was profound. You think: "I've done it" and millions of possibilities start to ricochet around your brain — yachts, cars, houses. The only trouble was, we didn't have the ticket. We turned the house over looking for it. We checked the linings of coats, moved furniture, even had the floorboards up. But it was to no avail: we'd lost it.
In 2017, a whopping 167 potential millionaires lost out on their big payday. Sadly, many would-be winners simply don't realize they've won. They forget to check their tickets, lose their tickets, or don't double check for secondary prizes. The total of unclaimed prizes is staggering with estimates exceeding $2 billion in prize money.
Stories like this are endless…
A Los Angeles man lost out on a $1 million Powerball prize after misplacing his ticket. After news reports identified him as the winner, he came forward to try to claim his $1 million prize, but was unable to collect his winnings.
In another example, Kathryn Jones was also unable to produce her winning ticket: a $50 million Canadian lottery record. Luckily, the Ontario Lottery and Gaming Corporation was able to find her ticket through a claims investigation process. Although she didn't have her physical ticket, she used a credit card to purchase the ticket and was therefore still able to claim her prize. While Kathryn was able to avoid becoming a Lost Millionaire, the majority of Americans purchase lottery tickets using cash and wouldn't necessarily have the same good fortune of being able to claim their winnings.
Of course, someone's misfortune could be another's gain. Many lost tickets are found and claimed under "finders keepers" rules. Is this entirely fair? Probably not. So what can be done to curb the number of Lost Millionaires?
Our company has a solution.
The Jackpocket lottery app is an innovative platform that allows players to order their lottery tickets straight from their phone.
Here's how it works: Jackpocket purchases the player's ticket on their behalf from a licensed lottery retailer in their state. Jackpocket then scans the ticket and sends it to the app while also emailing the player their ticket serial number. The additional layer of security of providing a ticket serial number locks the player in as the rightful owner, while the original paper ticket is stored securely in a safe.
State lotteries appreciate that tickets are non-transferable and that players benefit from the additional security. They no longer need to worry about a lost or stolen ticket. Jackpocket also informs players of the lottery results automatically (including if your ticket is a winner).
Jackpocket players are drawn to the convenience of being able to play anytime and anywhere without the fear of becoming another Lost Millionaire. For more information and to download the app for IOS and Android, go to Jackpocket.com.