Little-known lottery fact. Our Powerball winner, Brandon, won his million using free referral credits. Got a pal who would love playing the lottery on their phone? Here's how to turn that buddy into a BFF.
1. Tell your friends about Jackpocket.
Just tap "Play For Free" in the side menu of the app to send friends your unique referral link.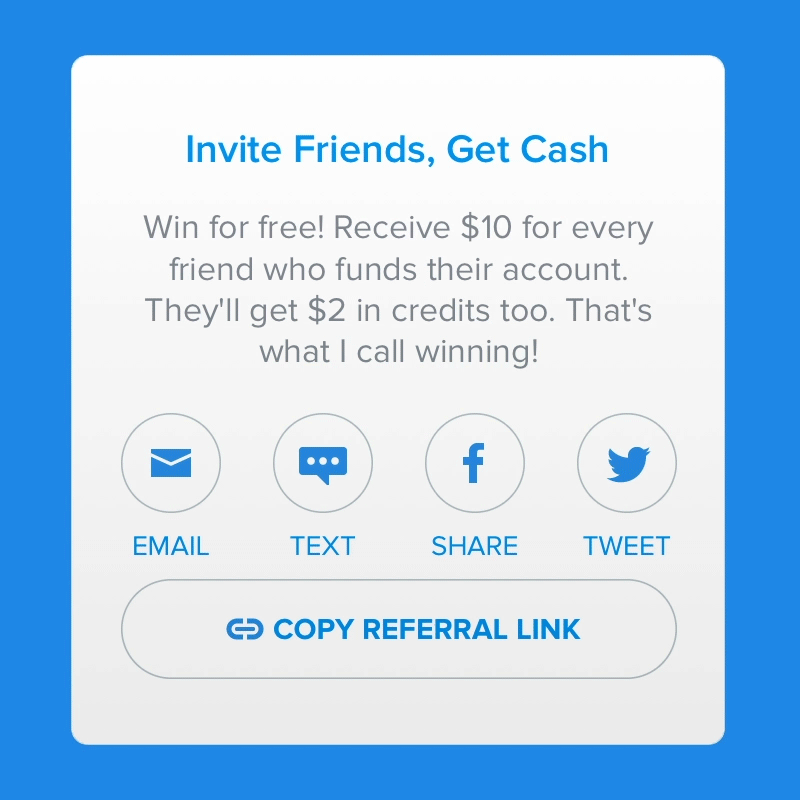 2. Your friends get a free ticket ($2 in credits).
All they have to do is sign up using your link, then they can can download the Jackpocket app and create an account. Their free play will be waiting for them.
3. You get $10 in credits for every friend who funds their account.
After your friend funds their account, we let you know that your credits are there.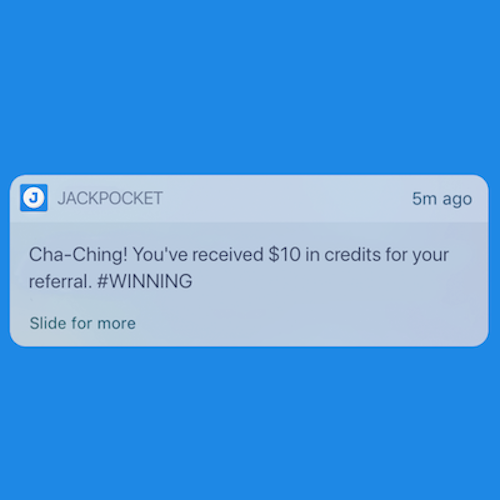 Got questions?
We have answers. Our FAQs are loaded with all the good stuff, like:
Or you can reach out to our Customer Support Team anytime time at support@jackpocket.com.