Update: We reached our goal…and then some! Our biggest lottery pool in 2018 had 3,041 members. And in 2019, our Pools cleared 5,000 members!
Calling all lottery lovers! Neither the Mega Millions nor Powerball drawings produced big winners last week, and that's great news for Jackpocket players: Mega Millions is up to an estimated $654 million, the second-highest jackpot in the game's history, and Powerball is up to $345 million, for a combined total of $999 million up for grabs!

Anyone can become a winner with Jackpocket, the first mobile app in the U.S. that offers players a secure way to place orders for official state lottery tickets. Just ask Brandon Stevenson, a 20-year-old college student who won $1 million on his Powerball ticket in July, and the first person to win $1 million or more using a mobile lottery courier service, just a day after he downloaded the app.
So what does that mean for you? Players in our supported states can easily get in on the action. Our most recent lottery winners in September and October 2018 include:
Minnesota
Laura C., 29, $15,000 (Northstar Cash)

Nathan J. , 36, $5,000 (Daily 3)

Kathaleen M., 36, $1,500 (Mega Millions)

Cody S., 22, $600 (Mega Millions)

Richard T., 34, $500 (Mega Millions)
New Hampshire
Daniel M., 40, $1,300 (Megabucks Plus)

Gen N., 28, $500 (Pick 3)
How Jackpocket Works
Choose your numbers, place your order, sit back and relax. Jackpocket uses built-from-scratch technology to print your play slip and fulfill your order at an affiliated retail location in your state. There, the ticket is printed, scanned front and back, and uploaded into the Jackpocket app for easy viewing. You'll also receive a confirmation email with the ticket serial number.
Make History
Players also have the opportunity to join what could be the biggest lottery pool in history using Jackpocket's recently launched Pools feature! You've heard of people combining their tickets together for a better chance to win, in the workplace or among friends and family. Now, Jackpocket lets thousands of players across multiple jurisdictions pool their Powerball or Mega Millions tickets together for better odds of hitting the jackpot.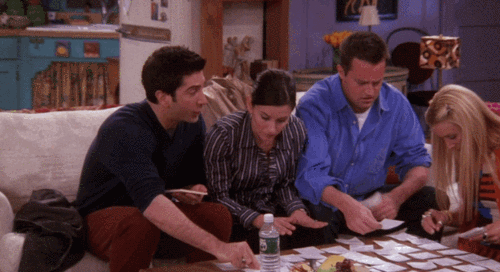 Every time someone joins the pool, the odds of winning go up. The last Mega Millions jackpot drew our biggest pool yet at 982 players! Now that close to $1 billion is on the line, we're expecting to hit 1,000 members, which could make one of the biggest mobile lottery pools in history.
Mega Millions was last won in July 2018, when a pool of 11 co-workers in California split $543 million, the largest prize ever won on a single ticket in the game. If under a dozen people could make this happen, think about what 1,000 Jackpocket players can do!
The largest Mega Millions prize, just $2 million more than the current jackpot, was drawn in March 2012. The historic $1.58 billion Powerball jackpocket was last drawn in Florida, in January 2016.
Are You Ready?
The next drawings for Mega Millions and Powerball are scheduled for 11 p.m. EDT on Tuesday, Oct. 16, and Wednesday, Oct. 17, respectively. Start the countdown!