Breaking news: Jackpocket now accepts Venmo!
Venmo is a popular digital wallet app for making and sharing payments. Starting immediately, you can fund your Jackpocket account using your Venmo account in all ten Jackpocket states.
We're all about quick and convenient, so adding Venmo to our list of funding options was a no brainer.
Funding with Venmo on Jackpocket is simple: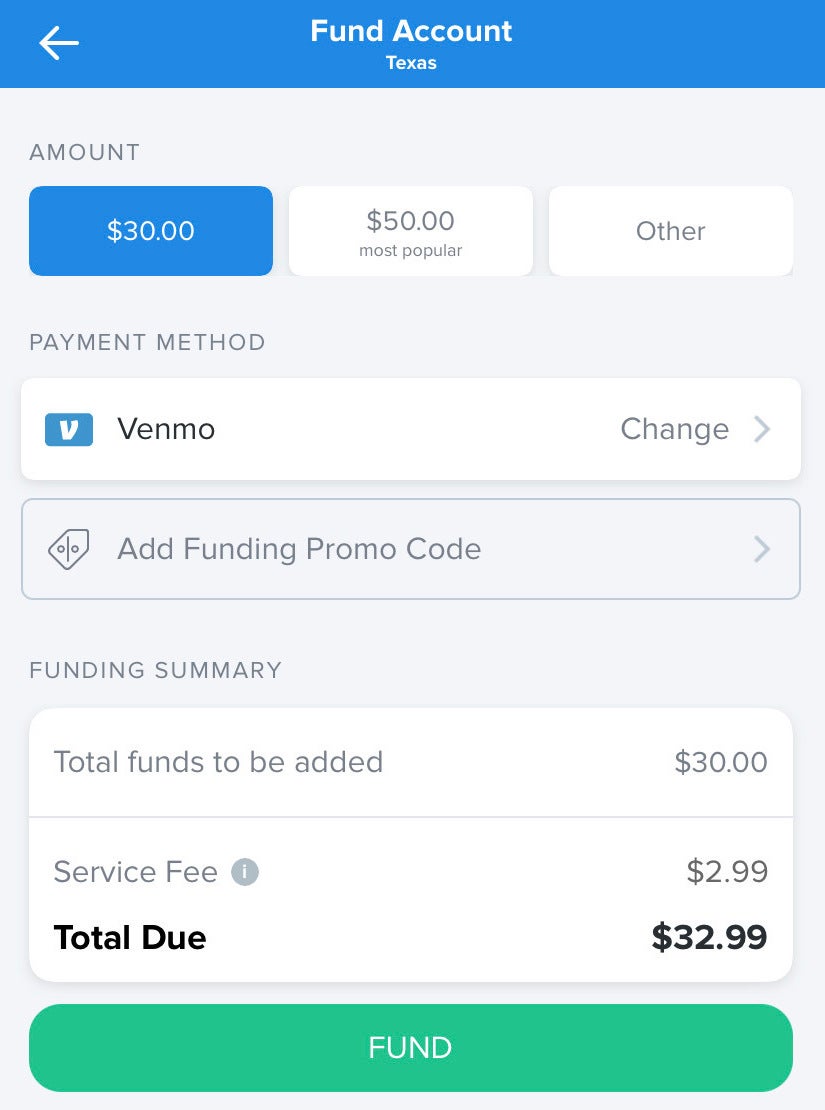 Here's how it works:
Tap "Add Funds" right from the main Play screen. *Make sure you update the app to version 2.11.7

Choose your funding amount.

Pick Venmo from the list of payment methods and tap "Fund."

Authorize Jackpocket to pay with Venmo by tapping "Agree."

Confirm your choices, and you're all set!
You'll receive an email confirmation with all the details of your transaction. Easy peasy.
The best part? More payment options on Jackpocket mean you can truly choose whatever works best for you.
So go ahead—hop into the Jackpocket app, and play your way.